Jeff xTreme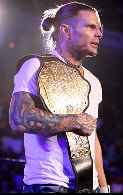 Offline



Joined: 27 Oct 2009
Posts: 123


Localisation: Vitrolles
Posted: Fri 25 Jun - 20:04 (2010)

 

   Post subject: un couple se reforme ???????

---

J'ai une question:
Mélina et John Morrisson sont ils ensemble a nouveaux???


J'ai lu sur un site américain (du moins j'ai a peu pres compri -_-') que John Morrisson n'était pas a RAW car il passait le week-end a Las Vegas. Est ce que qqun peut me confirmer ca? Ca me parait etrange apres ce que Mélina lui a fait  
_________________
Living for the moment!!! And if you are not down with that, we've got two words for ya': SUCK IT !!!